PCA Corrective Peel Treatments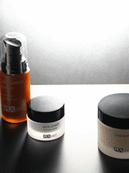 The Beauty Centre Spa has introduced PCA Peels and skin care for clients who wish to correct their
skin conditions. PCA Specialty treatments are blended to treat, fine line and wrinkles, hyperpigmentation, psoriasis, dehydration, uneven surface texture, photodamage, sun damage, acne, acne scarring, Keratosis Pilaris, Oily skin types, de-oxygenated skin and so much more...


A Series of 6 - 9 is always recommended for younger looking acne free, sun damage free skin.


---
Elite Club Member 50 % Discount
Consultation for PCA Corrective Service if FREE..
All Clients must book an appointment for Consultation
Sensitive Skin, Sensi Peel, Mature Skin, Hyperpigmented, Dehydrated, Discolorated 65.00
Anti-Flammatory, Sun Damage..Pumpkin Peel, Pore-Refining & Acne Treatment for Men 65.00
Smoothing Body, Acneic, Rough Skin, Line & Wrinkles, Detox Peel, Oxygenated Trio 75.00
PCA Signature Facial 55.00
ADVANCE TECHNOLOGY WITH MACHINES: ad onsMicrodermabrasion 10.00
Microcurrent 15.00
Ultra-Sound 15.00
Extractions 10.00

Spa Girl Power-derm kinetic system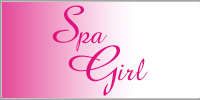 Face lifts can now be done without surgery...
Removes:
Sun Damage, stretch marks, eye wrinkles, dark circles,puffy eyes, hyperpigmentation, melasma, decollete,wrinkles, hypopigmentation, broken capillaries, scars, rosacea, pale complexion, forehead wrinkles, sagging jawline, collagen and elastine deficiency, dehydrated skin, marionette lines-impression, acne discoloration, preganacy masking, impaired circulation.

A Series of 6 is always recommended for best results. Triple peel is done every 2 months. Others are every 3 weeks

"88 Epidermal/Dermal Responses
Kinetic Dermabrasion
Lymphatic Drainage Massage
Deep Cleansing"


PowerDerm is an Industry leader in the most Advanced Patented Resurfacing Technology. Forget your Botox, Lasers, and Injections of yesterday. Your body has its own ability to create the Miracle Inside You to Reverse Time. PowerDerm is the Only System with the Strength and Unique Capability to do it all at once.
The Facial skin ages because of the inability to get Lymphatic Blood Plasma Nutrient to the Skin Cells. By having the ability to remove the outer surface and pump the lymphatic system you can remove the impression of time.
Multiple PowerDerm Treatments will provide you with the Youngest, Strongest, Healthiest Looking Skin without Surgery or Injections. Call us at 813-661-4252 for more information on this top of the line innovative corrective procedure.

Consultation for Spa Girl Corrective Procedure is Free...

---
Single Peel 65.00
Double Peel adding Fruit Acids 125.00
Triple Peel adding TCA 199.00
The Beauty Centre Has other alternative Peels which fit the budget:
The Peels are designed to Refine and smoothe skin texture, one treatment a week for 6 weeks is recommended. Lactic is fantastic for dehydrated and hyperpigmented skin types, dark spots on skin and Glycolic is #1 for aging skin. Jessner and TCA Peels are the strongest on the market used for anti-aging skin types. Microdermabrasion is a mechanical peel used to accomplish the same results without using acids.

TCA Peel 59.95
Lactic Peel 49.95
Glycolic Peel 49.95
Jessner Peel 59.95
Fruit Acid Peel 49.95
Microdermabrasion 49.95
Microdermabrasion & Peel Combo 69.95

We recommend a series of 6 to 9 to achieve the specific goal
Series of 6 260.00
Series of 9 400.00