Customized Body Massage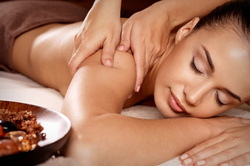 Massage is the manipulation of superficial and deeper layers of muscle and connective tissue using various techniques, to enhance function, aid in the healing process, decrease muscle reflex activity, inhibit motor-neuron excitability, promote relaxation and well-being,and as a recreational activity. The word comes from the French massage "friction of kneading", or from Arabic massa meaning "to touch, feel or handle" or from Latin massa meaning "mass, dough". Greek verb μάσσω (massō) "to handle, touch, to work with the hands, to knead dough". In distinction the ancient Greek word for massage was anatripsis, and the Latin was frictio.Massage involves working and acting on the body with pressure – structured, unstructured, stationary, or moving – tension, motion, or vibration, done manually or with mechanical aids. Target tissues may include muscles, tendons, ligaments, fascia, skin, joints, or other connective tissue, as well as lymphatic vessels, or organs of the gastrointestinal system. Massage can be applied with the hands, fingers, elbows, knees, forearm, or feet. Essential Oils & Plant Extracts are used for Detoxifying, Hydrating and Relaxing. Our Therapists are specialized in Body Works & Massage Therapy Techniques.
At The Beauty Centre we customize all our Therapies including our Massage Techniques. Hot towel treatment and Foot scrub techniques are used at your session to calm and rejuvenate the areas with addition to essential oils and aromatherapy, accompanied by soft spa music and the healing hands of our Specialists.
---
Elite Club Member 39.95
The Beauty Centre Elite Club Members are entitled to a customized massage session with our Specialist with addition to 50 percent Discount on any other Services The Beauty Centre offers. Look for more information on The Elite Club Membership Page
One Hour Customized Massage Therapy 59.00
One Hour Deep Tissue 69.00
One Hour Relaxation 59.00
One Hour Hot Stone 75.00
One Hour Prenatal 69.00
One Hour Sports 69.00 90 minutes Customized Massage Therapy 75.00

1 Hour Couples 120.00
1 Hour Customize Couple Massage also include Hot Stone 160.00

30 minutes 30.00
Chair Massage per minute 1.00
Office Party...Chair Massage for up to 5 persons 125.00


House Calls: Customized Massage 1 hour 69.00


Reflexology

30 mins Head Face and Neck 45.00 30 mins Hands, Feet & Head 55.00
1 hr Head, Face, Neck & Feet 65.00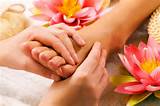 Reflexology, or zone therapy, is an alternative medicine involving the physical act of applying pressure to the feet, hands, or ears with specific thumb, finger, and hand techniques without the use of oil or lotion. It is based on what reflexologists claim to be a system of zones and reflex areas that they say reflect an image of the body on the feet and hands, with the premise that such work effects a physical change to the body.



---
Body Scrub & Glow: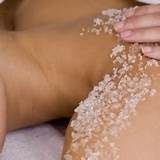 The Body Scrub eliminates dead cells and smoothen the skin leaving it with a glow after detoxifying the body. This body exfoliation treatment uses mineral and Dead Sea Salts to gently awaken circulation and remove accumulated impurities, whisk away dry skin and refine and polish the skin to reveal a fresh glow. A special blend of nutrient oils replenish, protect and soften the skin. (Please note each client must provide an extra change of underwear.)


60 minutes 55.00


---
Loss 4 - 15 Inches Body Wrap

This healthy inch loss program is a toxin cleanse that creates a very definite size loss from fatty areas. This wrap is excellent for stretch marks, especially for cellulites and of course fat lose. 2 series a week for 6 weeks is recommended. (Please note each client must provide an extra change of underwear.)

60 minutes 99.00
Using Non-Surgical Lift Machine / Cavitation Ultrasonic 145.00


---
Slimming Body/ Microcurrent/ Cavitation Ultrasonic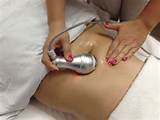 This ultrasonic cavitation slimming machine is the latest development,combining Bipolar RF and Tripolar RF technology. It is significantly more effective for fat burning, body shaping, skin tightening and cellulite reduction.

60 minutes 99.00
---